The HHARC supports two repeaters within the City of Huber Heights , Ohio .
The frequencies are 442.950 + PL 118.8 Hz and 224.300 ( – 1.600 ) PL 123.0 Hz.
The HHARC 70cm/440 repeater, 442.950 is a Motorola Micor outputting 38 watts and is controlled by a Link RLC1+ controller, using a PL of 118.8 for access.
The antenna is at 340 feet. The antennas are fed with 1 1/2″ heliax up the 344 foot tower.
The HHARC 220 repeater, 224.300 has 2 Alinco DR -235 MkIII radios, receive & transmit that run 10 watts, with 7 watts out of the duplexer and shares the controller with the 442.950 repeater; it uses a PL of 123.0 Hz for access.
The Celwave PD220, 5.2dBm gain antenna is fed with Andrew 1/2″ heliax located at the 300′ level.
Duplexer is a TxRx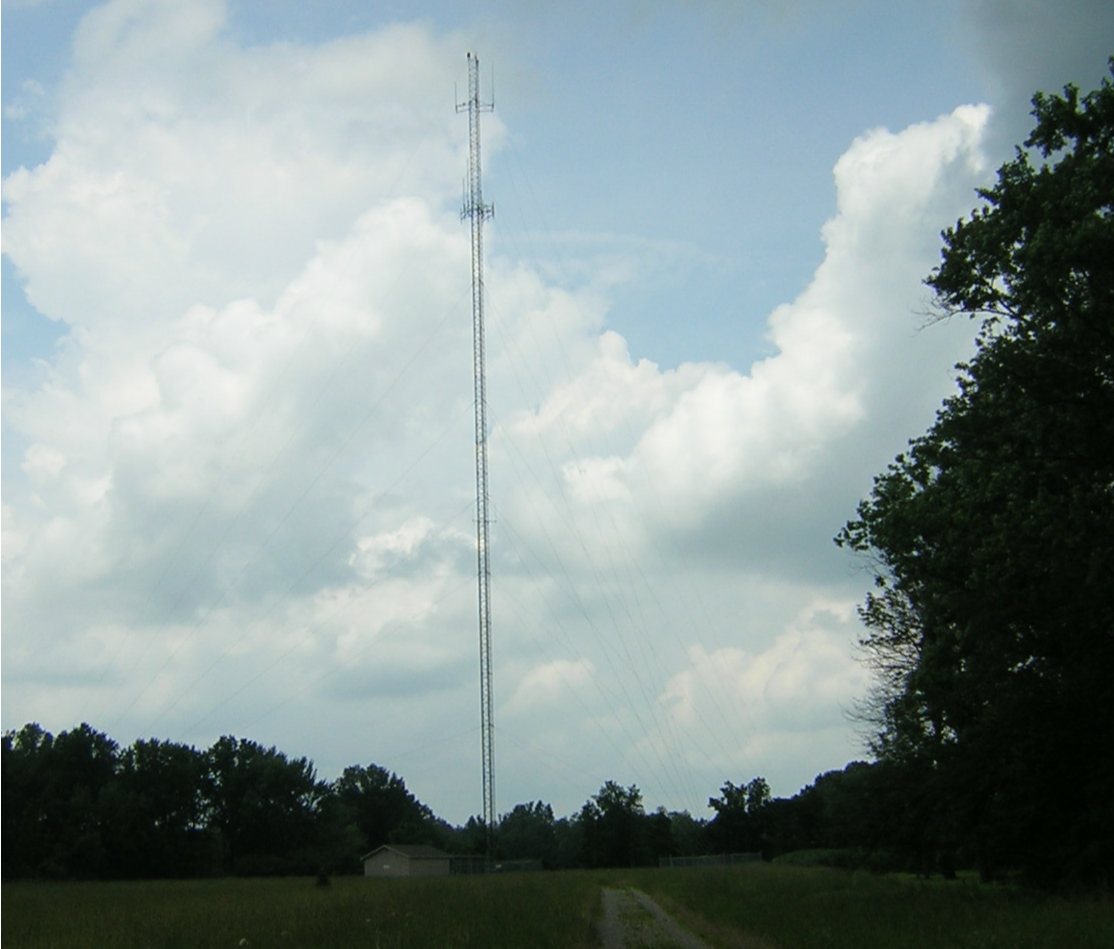 The HHARC Repeater's are located at the P&R Communications Site on Hwy 40 east of Hwy 202, north of I-70.
The repeater was donated and is maintained by one of our members, Glenn Hochwalt W8AK.
Both repeater's have very large footprints & they covers the City of Huber Heights and surrounding area's very well. Anyone in the Huber Heights area is welcome to use the repeaters.  PLEASE give us some feedback & let us know how they sound.
HHARC wishes to thank Glenn for all the help and time he has put into our repeater and P&R Communications for the tower and building space.
---
2015 – 2016 Ohio Repeater Directory from the Ohio Area Repeater Council (OARC)
Dayton Amateur Radio Association (DARA) has a list of local repeaters by frequency and has given permision to link to them, so visit at http://www.w8bi.org/repeater.htm
Also Fred Vobbe, W8HDU, has a running database of Ohio repeaters (and a whole lot more) at www.vobbe.net  Select "Scanning" from the menu at the left and then "Ohio Repeater Database" under "Specific Lists."